We regret that we must cancel the April 7 concert. Our condolences are with Christopher and his family as they celebrate the life of his grandmother.
St. John's is delighted to announce the First Sunday Organ Concert series, to benefit a rotating roster of worthy local non-profit organizations, programs, projects, or funds. All concerts are at 3 PM on the first Sunday of selected months (see the schedule, below).
Meet the organist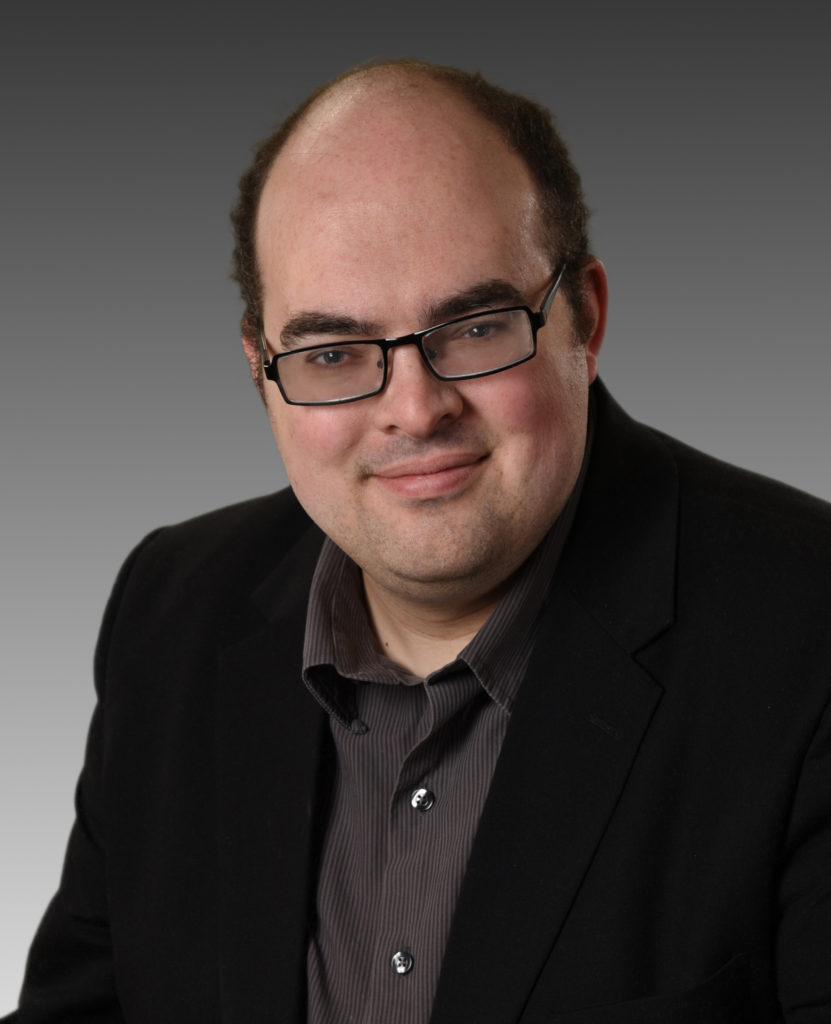 Dr. Christopher Evatt is the organist of St. John's Episcopal Church here in Walpole, as well as a staff pianist at Keene State College. In 2018, he received his DMA in Piano Accompanying and Chamber Music, with a minor emphasis in organ, from the Eastman School of Music of the University of Rochester (NY).

Dr. Evatt's doctoral lecture recital, "Re-examining the Twenty-Four Italian Songs and Arias," given with soprano Angela Calabrese, will be presented at the NATS Eastern Division Conference at Nazareth College in March. He will also be giving a concert of voice and organ music at St. Bernard's in Keene with KSC voice faculty members Dan Carberg and Matt Leese on March 24.

Other upcoming engagements include performances with the Zenith Ensemble in Maine in February, at the New England Intercollegiate Band Festival at Gordon College in March, and with the Grand Monadnock Youth Choirs' Cecilia Ensemble in May. Dr. Evatt has over a decade of church organist experience, including at Pinnacle Lutheran Church in Rochester, NY, and St. John's UCC in Coopersberg, PA. He has studied with Malcolm Matthews, Judith Hancock, and John Ferguson on organ, and Jean Barr, Anne Epperson, and David Renner on piano. He has an MM in Collaborative Piano and a BM in Piano Performance from the University of Texas at Austin.
Schedule and roster of beneficiaries
At each concert, St. John's will accept donations to benefit a particular local organization, program, fund, or project. Some concerts in the series will benefit St. John's programs or funds.
Date
Beneficiary
Status
Program / Progress Report
February 3, 2019
Greater Falls Winter Shelter
Completed
This concert raised over $250 for the winter shelter.
(On a very important football Sunday, no less!)
Thank you for your support!!
March 3, 2019
Cancelled
This concert is rescheduled for August.
April 7, 2019
Fall Mountain Food Shelf

CANCELLED

Please stay tuned. If we are able to reschedule this concert, the date will be announced here.
August 4, 2019
St. John's – Rector's Discretionary fund
Scheduled
TBD (Rescheduled from March 3)
September 1, 2019
Walpole Giving Tree Project
Scheduled
TBD
October 6, 2019
Our Place
Scheduled
TBD
November 3, 2019
St. John's – operating fund
Scheduled
TBD
Note: Roster of beneficiaries subject to change without notice.
Cancellations
Should it be necessary to cancel an advertised concert for any reason, a notice will be posted on our front page, at the top of this page and in the Status column in the schedule, and also on our Facebook page (https://www.facebook.com/stjohnswalpole). If the cancellation is weather-related, it will also be posted on WMUR.com.
Whenever possible, a cancelled concert will be re-scheduled. Watch this page for updates.