The Giving Tree ministry is an annual, ecumenical ministry filled with love and grace that is driven by community need. Each year St. John's clergy and volunteers help organize and implement this project, which helps struggling local families provide Christmas presents for their kids. The project is organized by participating Walpole clergy and staffed by both adult and youth volunteers, and fulfilled by caring members of this amazing community.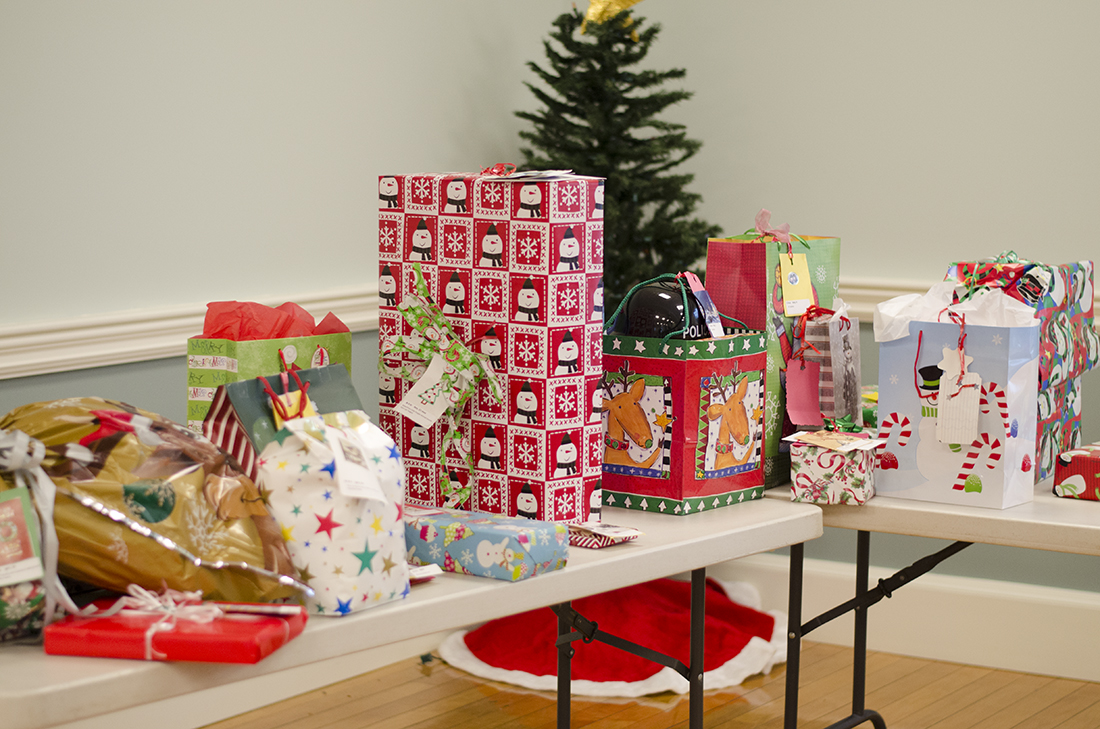 After school begins each year, participating Walpole clergy put the word out to local agencies, who make the project known to qualifying applicants. Applicants submit confidential gift requests for their kids to Walpole clergy. The clergyperson generates an anonymous list of gift suggestions. Meanwhile, participating youth and adult volunteers create gift tags using leftover greeting cards, stamps, markers, colored paper, glue, ribbon, and of course glitter – LOTS of glitter!!
Adult volunteers generate tag labels for the gift suggestions and apply them to the sparkly tags, then distribute tag packets to volunteers at participating churches in the Walpole community. Miniature Christmas trees are decorated with the gift tags and placed in church and community locations. The loving members of the Walpole community claim one or more tags, each with a gift suggestion to fulfill. They purchase, wrap, and return the tagged gift. Volunteers collect the returned gifts from community and church locations and sort them to identify any unclaimed tags.
To complete the project, adult and youth volunteers from the participating churches gather for Shopping Night, when a lively group of chaperoned young people converge on Keene venues to shop for the remaining gift requests. Once all gift suggestions are fulfilled, the group returns to Walpole for a festive pizza party during which the remaining gifts are wrapped, tagged, and sorted. The clergy make arrangements with the families for the pick up of gifts during the week before Christmas.
In 2014, the project helped more than 35 families provide 230 gifts to 80 children. The project is designed to respect the privacy of all applicants, and the collection and distribution process is completely anonymous. We're looking to organize this differently next year. If this ministry is calling you, please speak to Susan at 603-756-4533 or email rector@stjohnswalpole.org. We'd love to have you on our team!